Bear of the Day: Medifast (MED)
Why would anyone want to buy an entire company that was locked in an earnings tailspin?

That's what investors were left wondering Thursday after it was reported that hedge fund Engaged Capital was looking for financing to take the weight-loss multi-level marketing company Medifast (MED) private. Shares of the Zacks Rank #5 (Strong Sell) Medifast rallied more than 8% in a single session, a modest reversal of a steep downward trend that has been in place for over a year.

Publicly traded MLMs are often volatile investments. Relying on turning customers into the next crop of salespeople can be beneficial during boomtimes as the essentially free labor makes for excellent operating margins.

When the supply of new recruits dries up and discouraged members quit, revenues can dry up in a hurry. Though in principle MLMs are perfectly legal, they are also exposed to litigation from dissatisfied members who generally play up the "pyramid scheme" angle while seeking damages in a legal forum.

The volatility of MLM results tends to attract activist investors on both the long and short sides and vast fortunes are won and lost. It's also a reason individual investors should generally tread lightly or stay on the sidelines altogether.

In the case of Medifast, the big rumor-driven rally makes for an excellent opportunity to sell out a long position, but even experienced traders should think very carefully about initiating a short position because the volatility is likely to be very high.

Medifast bears have seen the share price decline from near $250 in 2018 to below $75 after the most recent quarterly report – which was a major disappointment. Though it has recovered somewhat since then - getting back above $103 after Thursday's rally - Medifast has significantly lagged the broad markets in 2019. In a year when the S&P 500 is up nearly 30%, Medifast is still down more than 18%.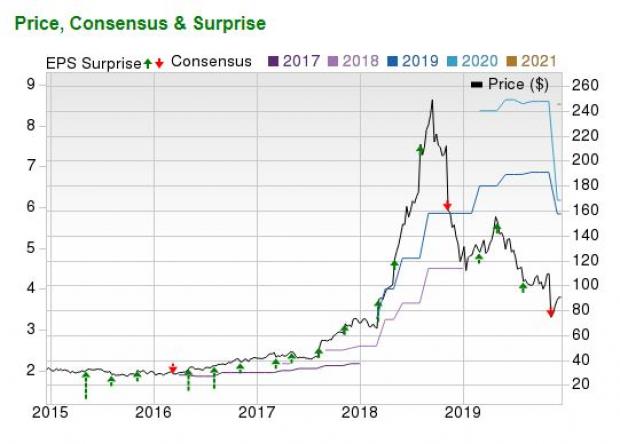 Since the last report in which Medifast missed the Zacks Consensus Estimates for both revenues and net earnings, analyst forecasts have been falling like a rock. Expectations for the next two quarters and the next two full years are all significantly lower than 60 days ago.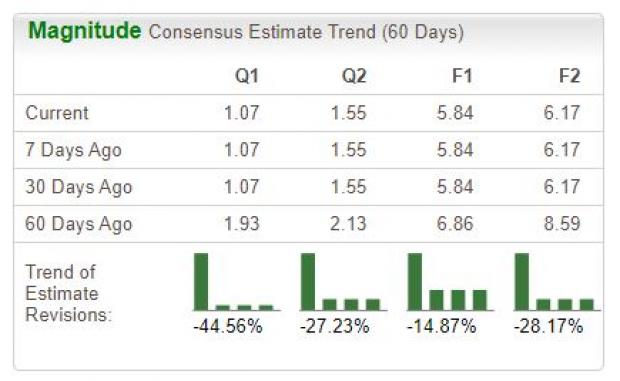 Of course, there's some chance that Engaged is successful in obtaining financing and takes Medifast private at a premium to the current stock price, though in a way, that possibility puts a lid on appreciation potential. The fund has never taken control of an entire company before.

If Engaged is not successful, it would seem that Thursday's big gains are in immediate jeopardy and it wouldn't be surprising to see the shares test the November lows.

If you're holding shares of Medifast, now would be a good time to consider taking the recent profits and running for the exit while recent events get sorted out.

Biggest Tech Breakthrough in a Generation Be among the early investors in the new type of device that experts say could impact society as much as the discovery of electricity. Current technology will soon be outdated and replaced by these new devices. In the process, it's expected to create 22 million jobs and generate $12.3 trillion in activity. A select few stocks could skyrocket the most as rollout accelerates for this new tech. Early investors could see gains similar to buying Microsoft in the 1990s. Zacks' just-released special report reveals 8 stocks to watch. The report is only available for a limited time. See 8 breakthrough stocks now>>

Want the latest recommendations from Zacks Investment Research? Today, you can download 7 Best Stocks for the Next 30 Days.
Click to get this free report
MEDIFAST INC (MED): Free Stock Analysis Report
To read this article on Zacks.com click here.
Zacks Investment Research