Top Tips for Finding the Best Turnaround Stocks in 2019
Welcome to Episode #121 of the Value Investor Podcast
Every week, Tracey Ryniec, the editor of Zacks Value Investor portfolio service, shares some of her top value investing tips and stock picks.
This week, she tackles the turnaround stock.
How do you find them?
How do you separate the good ones from the bad ones?
In late 2017, Tracey had to pick a stock for the InvestorPlace 10 Best Stocks for 2018.
She picked Etsy ETSY which was in the midst of a major turnaround.
The company had laid off 22% of its employees over the summer of 2017, changed CEOs and had instituted a turnaround plan in order to take on Amazon's Handmade marketplace.
It appears to be working.
By the third quarter of 2018, Esty's revenue had popped 41.3% year-over-year and the company announced a $200 million stock repurchase program.
Etsy's shares have soared, in a year when most growth stocks have faltered. It looks like Tracey is going to win the contest this year.
Here are the results through Dec 12, 2018. The contest ends in late December.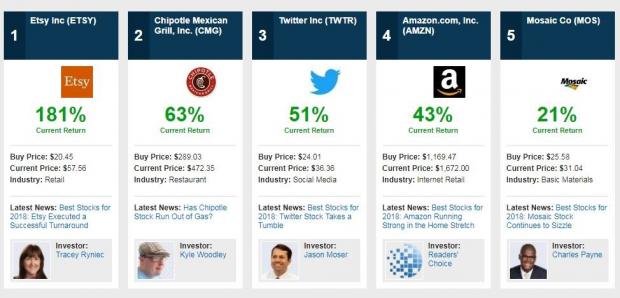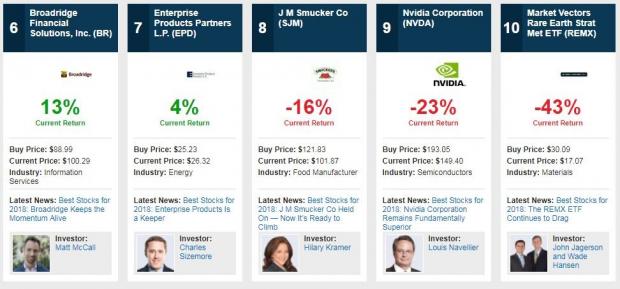 4 Tips to Finding the Best Turnaround Stocks
1. You have to find the stocks. A good place to look for ideas is in the Zacks Rank #5 (Strong Sell) stocks because the estimates are likely being cut for most turnaround stocks. General Electric GE, for example, is currently a #5. Is it a turnaround candidate?
2. Look for a change in management. In January 2018, Papa John's PZZA changed CEOs. By May 2018, he was outlining his 5 steps to revive the brand.
3. The company should have a strong brand. Lululemon LULU has been through turbulent times the past few years and got another new CEO in July 2018. But the strength of the Lululemon brand among consumers has never faltered.
4. Look for a clearly laid out turnaround strategy. Ascena Retail Group ASNA, the holding company of apparel brands like Ann Taylor and Loft, has articulated its turnaround strategy for each of the company's three main segments on its conference call. It has reported on what is working and what is not. Ascena just reported fiscal first quarter 2019 same-store-sales growth of 3%.
What else should you know about finding the best turnaround stocks?
Looking for Stocks with Skyrocketing Upside?

Zacks has just released a Special Report on the booming investment opportunities of legal marijuana.

Ignited by new referendums and legislation, this industry is expected to blast from an already robust $6.7 billion to $20.2 billion in 2021. Early investors stand to make a killing, but you have to be ready to act and know just where to look.

See the pot trades we're targeting>>
Want the latest recommendations from Zacks Investment Research? Today, you can download 7 Best Stocks for the Next 30 Days.
Click to get this free report
Etsy, Inc. (ETSY): Free Stock Analysis Report
General Electric Company (GE): Free Stock Analysis Report
Ascena Retail Group, Inc. (ASNA): Free Stock Analysis Report
lululemon athletica inc. (LULU): Free Stock Analysis Report
Papa John's International, Inc. (PZZA): Free Stock Analysis Report
To read this article on Zacks.com click here.
Zacks Investment Research